What students say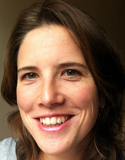 Linda Kuil
2018 Doctoral Programme Graduate
"One of the reasons I applied to the Programme was because it offers taught courses from a variety of disciplines. I like learning, and they are an important component for interdisciplinary work. The selection seminar was a great opportunity to gain a feeling for the Programme and whether it would be a good fit for me."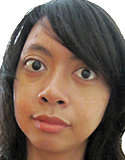 Rasmiaditya Silasari
PhD student
"I found the application process very efficient and straight forward with quick email responses from the programme's coordinator. The selection seminar was held at TU Vienna, and provided a very good opportunity to meet the people of the programme and hear about their activities."
Doctoral Programme › How to apply
We welcome applications from students who have secured funding from external sources (e.g. scholarship) and are interested in persuing a doctoral degree in one or more of the research themes covered by the Programme:
Entry Requirements
Applicants must have a Masters degree (or equivalent) in a discipline related to Water Resource Systems, e.g., civil engineering, environmental engineering, chemistry, molecular or micro-biology, process engineering, geodesy, spatial planning, geography, environmental management, economics and material sciences. Experience in water related research is beneficial, but not essential.
Excellent command of English in speaking, reading and writing is crucial as English is the working language of the programme.
The Doctoral Programme is ambitious, so we seek resourceful, highly motivated students who are comfortable working in a stimulating and competitive working environment.
Application
To apply for the programme please send the following to office@waterresources.at
Evidence of funding (letter of award of scholarship)
An application letter containing your specific qualifications for undertaking a PhD with the Vienna Doctoral Programme.
A statement of research interests explaining your motivation and outlining the research topic you are interested in pursuing.
Curriculum Vitae
Copies of education certificates, including grade reports and other documents