Contact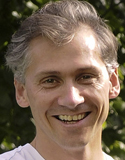 Dr. Michael Hofstätter
m.hofstaetter@zamg.ac.at
Tel.: +43-1-36026-2218
Central Institute of Meteorology and Geodynamics, Climate Research Department
Hohe Warte 38, A-1190 Vienna, Austria
Publications
Hofstätter, M., & Blöschl, G. (2019). Vb cyclones synchronized with the Arctic-/North Atlantic Oscillation. Journal of Geophysical Research: Atmospheres, published Mar, 26th 2019-early online.
Hofstätter, M., Lexer, A., Homann, M. and Blöschl, G. (2017) Large-scale heavy precipitation over central Europe and the role of atmospheric cyclone track types. Int. J. Climatol. In press.
Hofstätter, M., Chimani, B., Lexer, A. and Blöschl, G. (2016). A new classification scheme of European cyclone tracks with relevance to precipitation. Water Resources Research, 52, doi:10.1002/2016WR019146
Hofstaetter, M. and Chimani, B. (2012) Van Bebber's cyclone tracks at 700 hPa in the Eastern Alps for 1961–2002 and their comparison to Circulation Type Classifications. Meteorologische Zeitschrift, 21 (5), 459-473
Michael Hofstätter
Research Interests
• Synoptic climatology
• Climate variability and extremes
• Regional climate modelling
• Statistical downscaling
Michael is a meteorologist who has been working on several different research projects over recent years. His main interest is on studying the complex interaction between meteorological processes and their implication on observed or modelled phenomena, on the regional to the synoptic scale. His work is more specifically focussed on atmospheric circulation as the driver of observed variability and extremes in the Alpine Region, under current and future climate conditions. Currently he is investigating the relevance of different types of atmospheric cyclone tracks for related extreme precipitation events in the Eastern Alpine Region.


Key Facts
Michael wrote his Diploma thesis on a statistical model for estimating atmospheric conditions suitable for artificial snowmaking for the use in regional climate change studies, at the University of Vienna - Institute of Meteorology. After his diploma he was involved in several research projects at the Institute of Meteorology at the University of Life Sciences in Vienna, focusing on the impacts of climate change in the Alpine Region. Since 2009, he has been working at the Climate Research Department of the Central Institute of Meteorology and Geodynamics. In this role he studies changes in precipitation, temperature and wind in Austria through statistical downscaling techniques and regional climate model simulations. Michael is a member of the Austrian Meteorological Society.